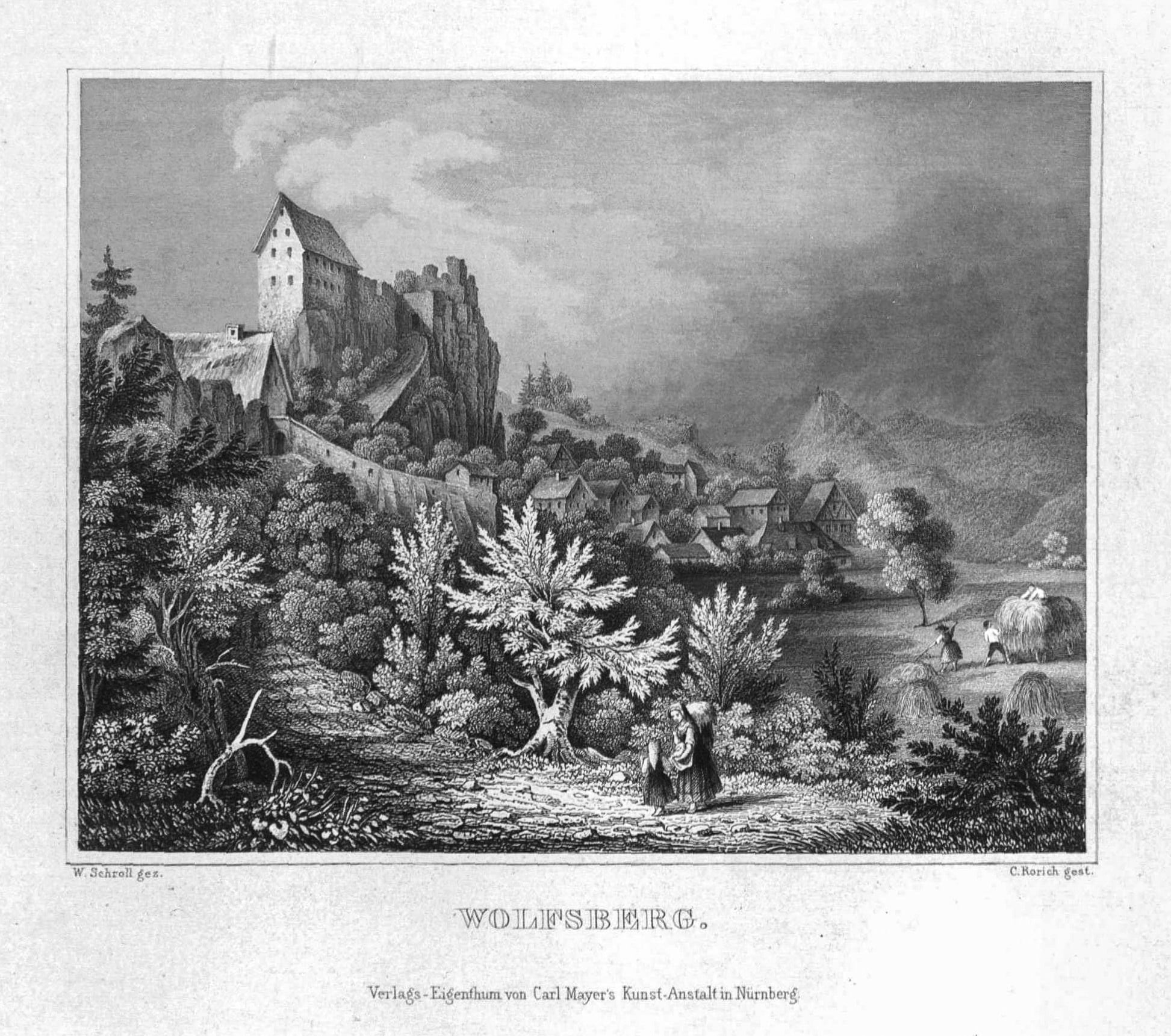 Around 1150
The Wolfsberghaus has its origins on the remains of the adjacent, former Wolfsberg Castle. The castle was probably built around 1150.
1388
After the castle changed its owners several times, it was destroyed in 1388 during the South German Town War. Also in the following centuries, as a result of wars, there were destructions, rebuildings and changes of ownership.
1823
After the castle fell to the Bavarian state in 1803, it was sold to a stonemason in 1823. Subsequently, it came to the demolition and removal of various walls and other remains.
View of Wolfsberg castle ruins from the south, from 1809
Around 1930
The village school of Wolfsberg is built on the remains of the old bailiwick building from 1657. Until the 1980s, children from the surrounding area went to school here, four grades per classroom.
2019
In August 2019, we brought the Wolfsberghaus out of its slumber. Already during the first visit it became clear to us that the former school building with the two large classrooms should become a guest house. Lovingly furnished and with enough space for a group of nature enthusiasts. A place that should feel like a second home.
After several years in which the premises were empty, there was much to do. With zest for action we set about the renovation, created new rooms and uncovered old treasures, such as the great wooden floor.
Today
On our own, we have worked to make our dream come true. After over 2 years, we welcomed our first guests at Wolfsberghaus.
We hope you like our vision for all who long for nature, are looking for a magical place and have an eye for unusual design of old and new.
Almut & Dieter